CPWX 601073
, Goverment of Canada, Gouvernement du Canada
National Steel Car Company 3,800 cu.ft. covered hopper, Model Power stock#9501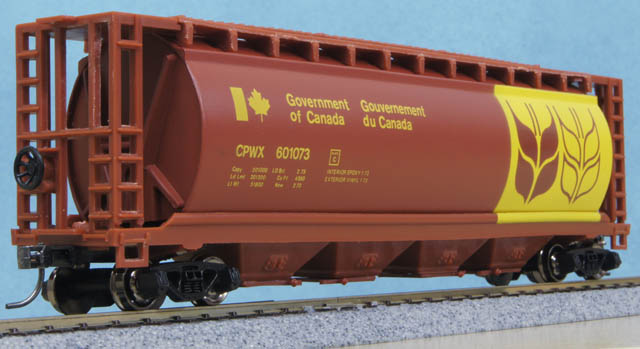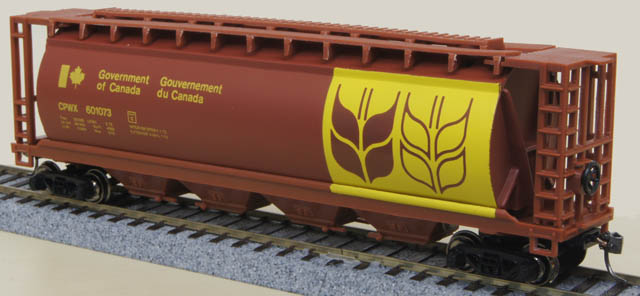 RMJ誌1991年11月号p14
-16、p22-24(Freight Car Models Vol.3 Covered Hoppersに再録)に拠れば、プロトタイプはNSCの3800cu.ft.タイプで、1965-1975年の製造。同号に図面も掲載され、長さ52フィート6インチ。積荷はグレインのほか、炭酸カリウムpotash等の化学物質が多い。英国のChris Leighという人物によってディテール・アップのためのエッチング・キットが売られたという。車端床裏面に"MADE IN MACAO"の陽刻があった。詳細は
TransPaciic R.R.
 車輪金属化とケーディーカプラー化のほか、20gの補重を行ってNMRA推奨値の130gを確保している。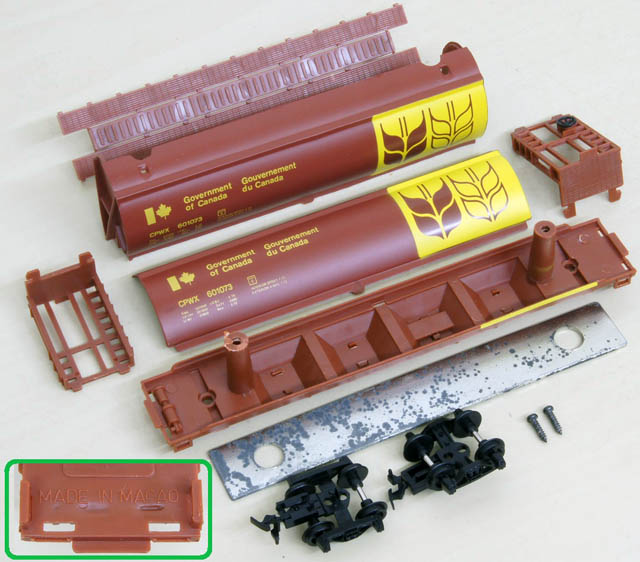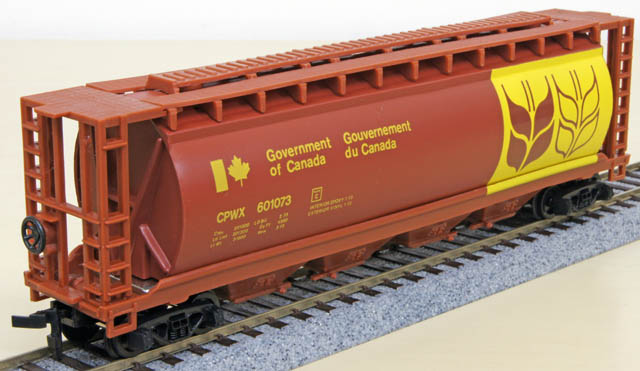 右は、改造前の姿。
If you want to kitbash the model as "CN 370708" called "Rainbow color" or "Circus sheme" (
Canadian Freight Railcar Gallery
), inlet trough hatches must be converted to four round ones. Otherwise, InterMoutain's 4,550 cu.ft. car is too long, and the end-plates are not vertical. Bachmann's 4,650 cu.ft. car is also too long, and has different end-frames.
新規にページを追加 2013-10-07